Harvey has been in the gun business over 50 years, and in this location 30 years. We are no longer doing gun shows and are open 10-5 at the gun shop in Fitzgerald, GA, 20 mins. east of I-75 at MM 63 or 82. We thank everybody over the years for their business and friendship.

We handle good used guns & collector guns as well as new Ruger, Smith & Wesson and Browning guns. Our basis is discontinued guns and shotgun barrels and a large inventory of discontinued gun parts.

Search our inventory of Shotgun Barrels on BarrelExchange.com - Benelli, Beretta, Browning, Franchi, Ithaca, Marlin, Mossberg, Remington, Ruger, Savage, Smith & Wesson, Winchester & more. Over 1,000 barrels in stock.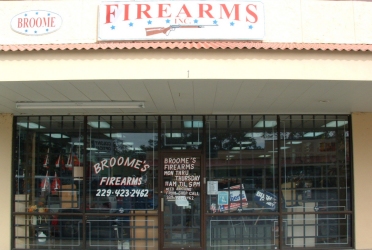 Browse All Guns
Shotguns
Rifles
Handguns

Accessories
Shotgun Barrels
Knives